Today
Demonstrations are taking place across the UK against Boris Johnson's decision to suspend Parliament in the run-up to Brexit.
(MY thanks to internet media for photos)

I say:
GET HIM and HIS ORGANISERS OUT. OUT. OUT.
he is a boxing fighter / a fighting boxer ... see the action of his fists...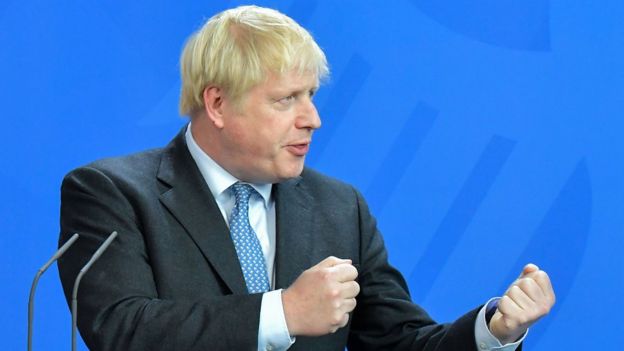 Neighbours were correct to call the Police some time ago....
there could have been someone else in the house causing his girlfriend to scream....
and if it was him then SHAME on him.
He uses BULLY TACTICS, deception, arrogance, narcissism and much more to line his pockets and those of others.... to line his self esteem.
BUT I am no the only one to think he shows disdain and contempt for my country, as in Great Britain and its British / European Citizens and its Peoples (within ethnic groups)
There is only one way down from a pedestal for any narcissist or any one who thinks he is above justice.
Today, there is a protest demonstration and as I can't be there, t
his is my DEMONSTRATION.
I speak out on this platform.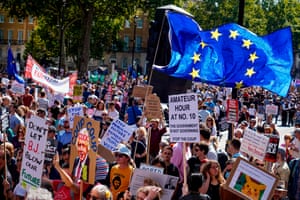 I am a simple person, having been naive most of my life, perhaps still am, yearn for PEACE in SOCIETY and RESPECT between individuals.
Whether Brexit is right or wrong it is not democratic and never has been, in my opinion.
I AM with those who fight for DEMOCRACY.
I AM with those who fight for JUSTICE and PEACE between NATIONS, who are also against the rise of far right and continued capitalism,
but,
I am not in support of those who
create political and economic activistic, aggressive, social media abuse whilst stirring against religion, faith, etc on social and otherwise media.
There is no one right way for relationships to be healthy, yet, plenty of wrong ways to make unhealthy relationships. And Society starts with two people to understand each other, to communicate and respect each other and this then grows into a Nation where there has to be negotiation and compromise or chaos, unrest, unhappiness and death.
I am imperfect.
Aware of that truth, I will continue a struggle for decency, respect, tolerance, where opinions can be voiced but not where everyone thinks they are entitled to laud over another.
In my opinion, the 2016 voting results for BREXIT or REMAIN of 51% and 49%, were flawed.
Flawed because it was:
unrecorded as to what percentage of voters did not vote
unrecorded as to what percentage of voters voted but spoiled their ballot paper
possibly because the wording could be unclear to some and they did not understand the question or implications
UK citizens were told lies
UK citizens, like me, did not understand the HISTORY of how we arrived at that point in 2016.
I voted REMAIN in EUROPE.
I voted for Freedom of European Movement.
I voted for European exchange.
I voted for kindred spirits with our immediate neighbours.
I voted for PEACE between all nations.
I stand by my vote.
I am ENGLISH.
I live in France.
My story is simple, yet emotionally charged from being betrayed, abandoned, rejected by parental emotional neglect and by a soul mate who began to change his character.
I am ageing but not yet ready to go back to uncertainty in UK despite my other challenges.
I have had some of the best experiences of my life despite hardship and trauma,
I miss many things. BUT for the moment HERE is PEACE.
I love my country and United Kingdom, and whilst none of life anywhere is perfect,we do not need global war, civil war, disputes, aggression that jeopardise peace or that cause physical or mental harm to others, or where there is simple and basic unkindness between peoples.
We start at being kind to others, to respect and trust others. It started when we were born.
When people hurt us, or break our trust and friendship, break relationships then it causes angst, anger and volatility, then on a much larger scale it leads to where the nation is now.
I am sad for that.
HENCE, I am with all those who wish to REMAIN WITHIN EUROPE ....
I am sure there could be compromise, negotiation and Europe could benefit from UK just as UK has indeed benefited from Europe despite what the sceptics say.
I pray for Peace in UK and the world.
I pray for Democracy to be respected
I pray that the modern political rules are regarded closely and re - created so that GOVERNANCE of Great Britain is better understood by all.